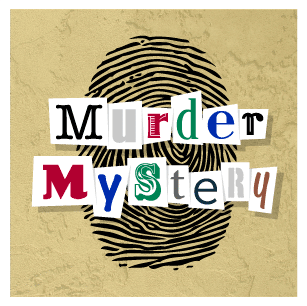 Consider this room if:
you have never played before and want a good introduction to the escape room concept. Though not 100% linear, it is more structured and requires a wide array of playing styles. Doesn't mean it's easy though!
you need a room that is wheelchair accessible (please call for specifics)
Room video preview:
Murder Mystery
You thought you could drive all the way home tonight, but you're just too sleepy to make it. The only motel you could find was the "Sleepy Haven". It looked sketchy, but you were just too tired to care… that was until you checked in and saw what happened in your room…
Whether you've played escape-the-room games before or not, you'll love our Murder Mystery room. Each solved puzzle will take you one step closer to the final reveal!
Number of players: 2 to 8
Difficulty level: 4.6 out of 5
Price per person: $25 (plus tax)
Age Restrictions: 12+, parties with younger players must call us prior to booking as we may not be able to accommodate. Parties with any player under 16 must be accompanied by an adult (21 and up) from their own party who will be in the room with the group.