Fall is bringing some huge changes! We are thrilled to announce that as the State is going into Phase 3 of reopening, both locations of Exit Strategy will once again be looking forward to providing you with some safe entertainment. So, what's the big change? Jay and I are stepping away from Exit to pursue other adventures. We are deeply grateful for the amazing support we have received over the last 6 years and hope that you will continue supporting the new owner and his team as they pick up where we left off. Thank you again, be well and be kind to each other! ~ Mylene and Jay
Exit Strategy is OPEN for clean, safe FUN!
The health and well-being of our Guests and our staff remains our #1 priority.  On top of our normal cleaning procedures, Exit Strategy has implemented additional precautions recommended by the NC Dept. of Health and Human Services & Centers for Disease Control to help protect against the spread of COVID-19:
PRIVATE EXPERIENCES:  All of our games are PRIVATE with just your party, so you will never play or interact with strangers!
SOCIAL DISTANCING, modified game schedules, and minimized interaction between separate groups. See game availability at: https://www.exitstrategyus.com/book-now.
Sanitized props and surfaces, thoroughly cleaned and disinfected between games.
Hand sanitizer provided for all Guests and staff.
Masks will be worn by all Staff and Guests.
Extra hand-washing for all Guests and staff is encouraged.
Guests can help in the following ways:
If any player in your party is feeling sick, or has been exposed to someone who is sick, stay at home and feel better. We reserve the right to refuse service to anyone exhibiting symptoms of an illness, for the health and safety of everyone. We will be happy to help you reschedule, and we are waiving our normal requirement of 24-hours advanced notice for rescheduling.
Arrive promptly 15 minutes prior to your scheduled start time, TOGETHER WITH ALL MEMBERS OF YOUR PARTY.  This helps us expedite check in and reduces exposure to others who may be entering or exiting our lobby. Please remain outside the building until all members of your party are present, and your game operator directs you into the building.
Wash thoroughly with soap, and use hand sanitizer regularly throughout your game. Overall, use your best possible hygiene habits to prevent the spread of germs.
Masks are required in the lobby and public areas.
We appreciate your help in ensuring the health and safety of all our guests and staff!
Come celebrate our 5th anniversary!
On August 22nd, 2014, Exit Strategy opened for business with only one room: the 70's. Who would have thought that 5 years later, there would be 2 locations and 12 rooms to choose from? To celebrate, use these discount codes:
Play on August 22nd, 2019 and save $10/person when you use code Happy5th when you book. ~~New bookings only, one per person, groups of up to 10 (South location ) or 8 (North location), quantities limited, cannot be combined with any other promotion.
Play from August 22nd 2019 and August 25th 2019 and pay only $20.14/person when you use code 2014-2019 when you book. ~~New bookings only, one per person, groups of up to 10 (South location ) or 8 (North location), quantities limited, cannot be combined with any other promotion.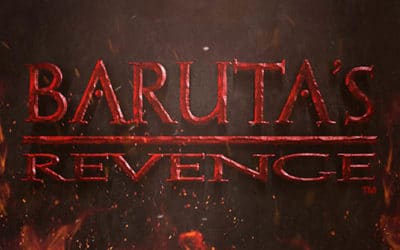 Baruta is back!
You thought Baruta and the Church of Light and Dark were ancient history? They're back! The sequel to Final Sacrifice is now open at our North location.
Times to play are currently limited but more opportunities will be offered soon. If you want to play it on Thursday, December 19, 2018, use code First2play when you book.
Click here for room details.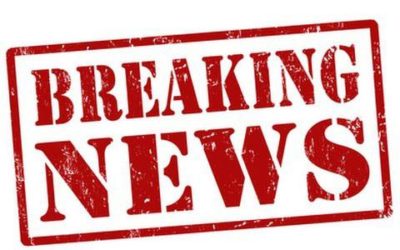 Are you ready for this?
Creating new rooms and experiences for our customers has always and will continue to be our passion. That's why we are thrilled to announce that we will be opening 2 new rooms in the next few months! You read that right: 2 new rooms! One at each location. You might be wondering which current rooms we will be closing. The answer is simple: none! We will have 7 rooms at our South location and 5 at Exit North. Stay tuned for details!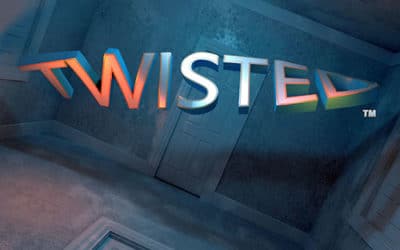 After 3 months of hard work, we are ready to open our brand new room: Twisted!
Whenever we open a new room, we always say that it's different from any other room that we offer. The same can be said about Twisted! It offers a great combination of all the skills required in an escape room: hands on, visual, logical, communication and teamwork. There's something for everyone. Even for us because you see, there's a twist!
Check out the details right here!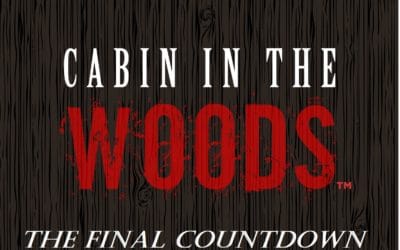 … the final 60 minutes for Cabin in the Woods will happen soon! Cabin in the Woods opened in October 2014 and has claimed many victims over the years. Many egos were crushed in that room and many escape room addicts were initiated to the concept in those walls. Although it is sad to see it go, we are excited to bring a new and more immersive experience (more details on that soon).
There is no definitive date for Cabin's shut down, but it will be in the next 2 or 3 weeks. If you have yet to play it, hurry up! If you need redemption, stay tuned. Do over times will be announced shortly.
Reviews… They've made us proud, they've made us lose sleep. When we opened Exit South in 2014, reviews helped us get our name out there and eventually gave all escape rooms in the greater Charlotte area a fantastic marketing tool.
But reviews come with some challenges. We've received praise and words that warmed our hearts and constructive feedback that made us grow. Unfortunately, we've also had customers threaten to "blast us" on social media.
Bottom line is that reviews and social media play a great role in the growth of any business. But what happens when the system gets taken advantage of? Case in point: a fake restaurant in London that was ranked #1 on TripAdvisor. The only problem was that the restaurant didn't exist… Not kidding! Read the full story here.
In this episode, Rob talks about misconceptions people have about escape rooms.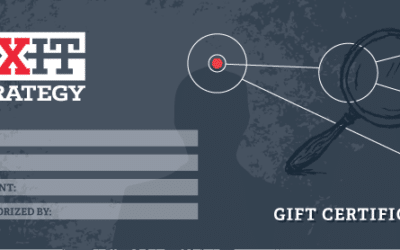 You can't think of anything for that special person who is either very picky or who never needs anything? Offer them an immersive experience with Exit Strategy! And from now until January 1st 2018, you can take advantage of some cool discounts.
10% off when you purchase a $50 or $75 gift certificate ~ 20% off when you purchase a gift certificate of at least $100 in value. Not too shabby! Click here to purchase and enter code giftcert10 (10% off) or giftcert20 (20% off) at check out.
Our gift certificates are valid at both Exit Strategy locations in Charlotte NC.