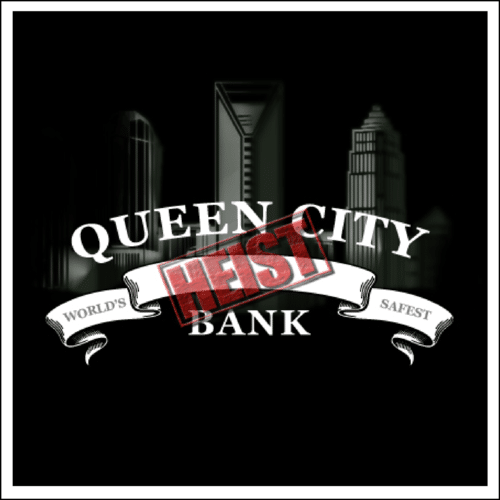 Things to know about this room:
theatrical lights/sounds
very challenging and not recommended for just 2 players
the group will initially be split in 2
Consider this room if:
you want to test your communication skills
you want to be challenged
you need a room that is wheelchair accessible (please call for specifics)
Room video preview:
QUEEN CITY BANK HEIST
The Ocean's 11 style team of rag tag specialists have come together for the score of a lifetime. The Zela Heart diamond is housed deep in the most secure vault in the world and you're going to steal it!
Number of players: 4 to 10
Difficulty level: 9 / 10
Age Restrictions: 12+, parties with younger players must call us prior to booking as we may not be able to accommodate. Parties with any player under 16 must be accompanied by 2 adults (21 and up) from their own party who will be in the room with the group.