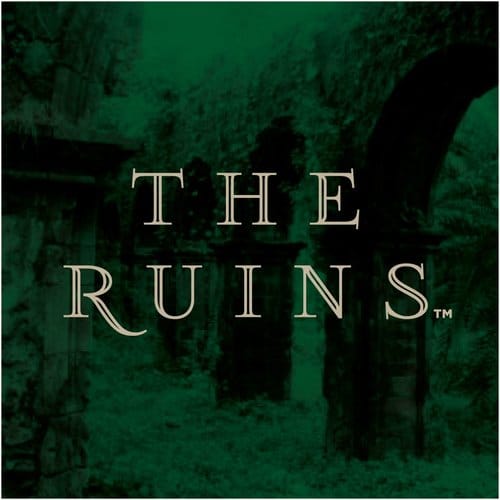 Things to know about this room:
– theatrical lights/sounds
– there is sand in the room *** please be advised if you suffer from a respiratory condition
– wear comfortable clothes and shoes and please, no high heels. They will not be allowed in the room. Closed toe shoes are recommended.
Consider this room if:
you love The Goonies and Indiana Jones!
you want a truly immersive experience
you like hands on puzzles
Room intro video:
Ruins™
Deep in the jungle, archeologists have found a temple that was thought to exist only in folklore. The Temple of Arciris was erected to appease the God of wrath. Said to have no mercy for mortal men, Arciris forbid any human from setting foot in his temple and those that did suffered an endless death. But that's all just a myth…..right?
Number of players: 3 to 6 
Difficulty level: 8 / 10
Age Restrictions:  12+, parties with younger players must call us prior to booking as we may not be able to accommodate. Parties with any player under 16 must be accompanied by an adult (21 and up) from their own party who will be in the room with the group.