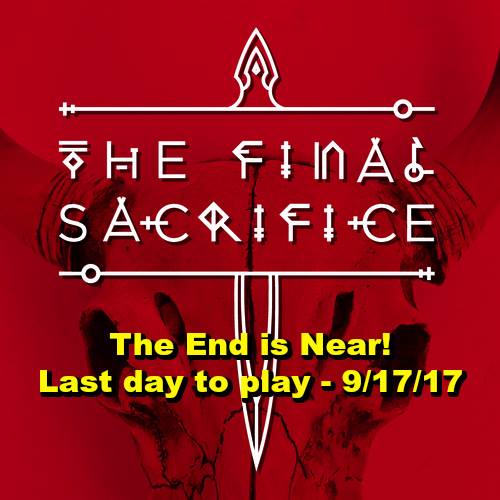 The time has come – The Final Sacrifice will be retiring soon! The final… Final Sacrifice will be on September 17, 2017.
We'll have special Do-Over Days where you can play the room again for $10 off the regular price. You must call us at 704-837-0515 or email our South location at info@exitstrategyus.com to schedule a Do-Over.
Final Sacrifice Do-Over Days – 9/07/17 and 9/17/17.
So you have a little under 2 months to play our hardest room for the last time!